More than 500 large companies work with us worldwide
The success of your projects depends
on international Talents
Anywr is the only global player on the market to offer you a 360°, highly digitalized HR service, from the search for Talent worldwide to support for mobility and training.
More than 1,000 experts in 15 countries
Anywr provides you with local and global experts in Recruitment, Consulting, Immigration, Relocation, Training... to meet your needs for local presence and international coverage.
A single point of contact for your HR challenges
Customer feedback

"Valuable, skilled employees"
What I really like about Anywr is the people they offer. They're good, competent people. They are well chosen, pre-selected and well prepared. They all have great interpersonal skills, and integration goes very smoothly. When Chloé, our contact, sends us profiles, we're not disappointed.

"Fluidity, communication and visibility"
I find that Anywr's sourcing is very precise in relation to the description we provide. The selected profiles are already informed, more or less validated, so we save a lot of time! When we interview candidates who have already been shortlisted.

"Highly accurate and qualified sourcing"
This good coordination between the headhunting and freelance departments is one of Anywr's strengths! What I really appreciate with all the people I've worked with is the transparency of the difficulties they face, and the ability to question the profile they're looking for. Not to mention the fluidity of relationships, communication and visibility on recruitment.
Anywr in figures
350 000
Talents in our community
800
passionate employees around the world
15%
of our customers are Fortune 500
We unleash the power of digital to meet your HR challenges
Anywr Worktech Ecosystem (A.W.E.) is a unique digital ecosystem that brings together 6 digital solutions to meet the challenges of our customers and Talents.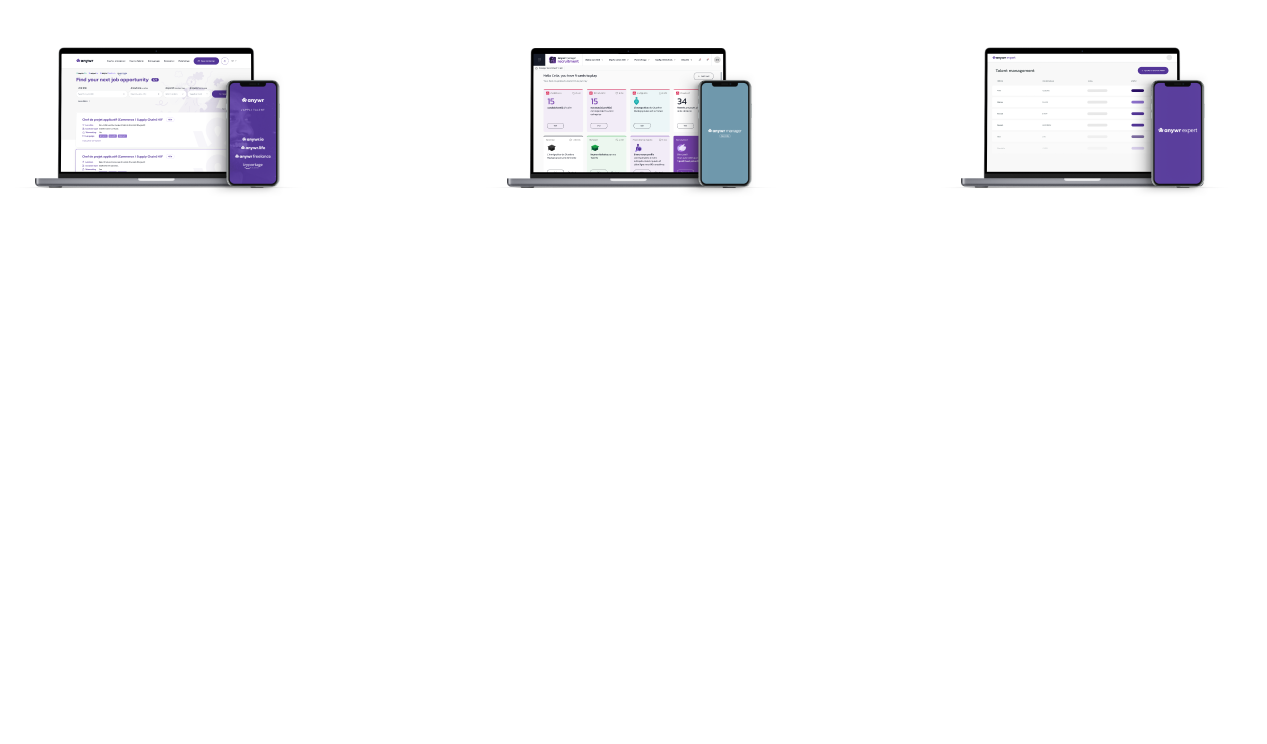 ANYWORK, ANYWAY, ANYWHERE
Our lastest news