Details of the training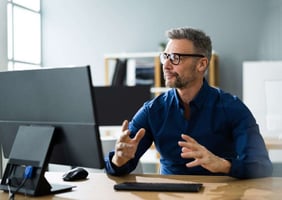 General Data Protection Regulation (GDPR)
Individual
Online training
Duration: 7 hours (1 day) heures (sur 1 journée)
Contact us
Contact us for a quote
Video-conference training, adapted to people with disabilities
Access time after registration: 1 month.rès inscription : 1 mois
Alternative theoretical and practical means with case studies and analysis tools.
Evaluation: tests and quizzes throughout the training
In-company training: contact us
General objective of the training:
The main objective of this training is to be in order and in conformity, and to manage the risks.
It allows you to reinforce your skills and to reveal your knowledge in legal and procedural terms.
To master the fundamental principles, to know the rights of individuals, to adopt the right behaviour.
Programme :
Definitions
EU Regulation
Basic principles
Archiving
Law of natural persons
Risks for the company
Data breaches
Target audience
Leader, HRD, RRH, Recruitment officer, Manager, Department manager, employee.
Prerequisite
Adults
No degree or certificate required.