Whether you are a recruiter, a mobility expert, a developer, an accountant, a business manager,
marketers... at Anywr, our daily routine is not boring.


Every day we meet and accompany Talents who want to change their professional life and country,
We then put them in touch with companies that are recruiting around the world to make their dream come true.


Driven by the conviction that "talent knows no frontiers", we have been meeting these challenges for 10 years with a unique and innovative approach:
to identify talents, whoever they are and wherever they are in the world, and to make their life projects come true.
Knowing the Talents, their assets and their wishes, understanding the needs of companies in order to propose the best candidates
to create or complete a team and move a project forward are our main challenges.


Build the

#FutureOfWork

and give meaning to your professional life by joining a visionary HR player.
Page 1 sur %nb_page_total
Why join us

Develop your career
International mobility possible in 16 countries
Internal mobility encouraged
Speed of implementation of new ideas

Culture du test, droit à l'échec et aux itération
Develop your skills
Numerous in-house training courses
Peer to peer" exchanges encouraged
Strong culture of innovation #FT120
Speed of implementation of new ideas
Growing in a multicultural company
Working with 27 nationalities, and soon more!
Numerous intercultural exchanges
Promotion of diversity and difference
Working in a caring environment
Flexibility and trust
Remote working, hybrid working
Onboarding of newcomers
Numerous internal events and activities
Conviviality and highlights #seminars
Making a positive impact
Investing in a company with a mission
Dedicate Time to Commitment
Take part in the HelpAnywr association
Without forgetting the classics
Company Mutual Insurance
Meal tickets
TIME OFF
Teleworking
Referral Program
Gift cards
At Anywr, you will start a human adventure
in a company with ambitious projects
You will evolve in a stimulating environment, with multiple projects and offering numerous possibilities of mobility. You will be able to make proposals. Your ideas and projects count!
For ANYWR, welcoming newcomers is essential!
We organize an integration program for our new recruits. They are invited to meet with the various teams to gain an in-depth understanding of our challenges and our internal operations.
You benefit from support and continuous training throughout your
throughout your career.
Exchanges of best practices and "peer to peer" expertise are also encouraged to stay on top of business knowledge.
In our fast-growing company, it is good to work!
The pleasure is there! It is embodied daily in all our agencies around the world. Numerous moments of conviviality and regular events are organized to allow everyone to show off their full range of talents.
Postule à ta prochaine missin
Postule à ta prochaine missin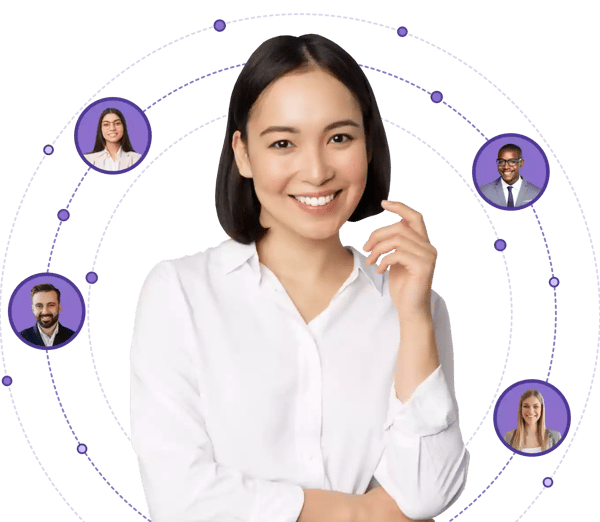 It's
A match!
Beyond the search for technical skills and expertise, ANYWR relies on human qualities of agility, and a curious, benevolent mindset, open to the world and diversity.
We are looking for passionate, committed profiles who are motivated by the idea of joining a human and digital adventure. If you are known for your interpersonal skills, your ability to adapt, and your benevolence, you will quickly find your place among us!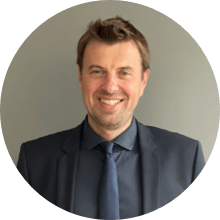 "Since the creation of Anywr, our guiding principle has always been to bring together an international team that loves challenges and is at the same time united, committed and composed of very diverse talents. As in sports, which I am passionate about, each person at Anywr has a role to play and each one contributes with his or her uniqueness and ideas to the development of projects with a positive impact on the world."
Olivier Desurmont
Founder & CEO