Our team of immigration and relocation experts giving locally their inputs and tips about their country. This week, we'll focus on our Spanish team leaders!
Following our article about Europe and why you should definitely consider moving to our old good continent, let's start a series of interviews introducing our European teams of immigration and relocation experts.
What do you know exactly about Spain?
''You know nothing, Jon Snow".
What's a better way to find out more about a country and a culture than having some local testimonies? What's a better way to rethink your expatriation destination than knowing more about its peculiarities regarding immigration and relocation?
Here we are with our team of experts from former Antares relocation, which officially joined the Cooptalis' family about a month ago. Susana Bourne, Managing Director, Sara Martinez, Relocation Team leader and Emilina Bastidas, Immigration team leader, are three of them and tell us more about their daily job and life.
Who are you - what is your role at Cooptalis?
Susana - I'm Susana Bourne, born in Madrid and my parents are British. I am the Managing Director at Antares (now Cooptalis Spain). I set up the company 11 years ago where, together with Ira Elisa Lemmetyinen we made it grow to where it is now. About 30 staff in total, although that number is growing. I have been in this industry for about 21 years as I started working with my mother who, started the first Relocation Company in Spain. I have been on the EuRA Board for the last 8 years and have been the Vice President for the last 2 years.
Emilina - My name is Emi Bastidas, I am the Immigration team leader. I am lawyer living in Spain since 2008, I´ve worked in different companies in LATAM and EMEA. I have a wide experience managing global immigration affairs. I love to work in a multicultural company, and I love that I get to make a difference in making the immigration processes simpler and faster.
Sara - My name is Sara Martinez, Relocation Team leader. I started working as a Relocation consultant 5 years ago, when I came back to Spain after spending 6 years as expat in Brazil with my family. Being back to Spain, I wanted to assist families in the process of settling-in in my home country. Currently I lead the Relocation team, with 10 in-house consultants at the office in Madrid and many filed consultants in all the Spanish territory.
What is your special bond with Spain?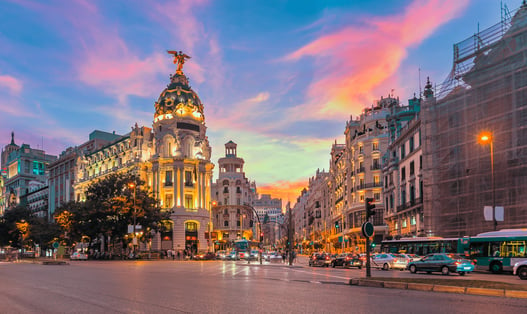 Susana - I have always been between the two countries (England and Spain) as I started my schooling in Spain and then went over to the UK to complete them. I studied European Business Studies in a University in the UK. After that, I worked in the UK for a few years, but then came back to Madrid, my hometown. It is only after Brexit that I have been forces to put my double nationality in place and therefore I hold dual citizenship.
Emilina - My special bond with Spain is related with my family, my grandfather from my father side was Spanish, as many others that moved to Venezuela in the beginning of the last century, also, I have been living in Spain for almost 14 years and I grew up in Spain with my family, and I have studied my career and masters here.
Sara - I was born in Spain, in Madrid. I have lived many years abroad in different countries but always coming back to Spain after the different stays abroad. In Spain I have my family and many friends. I enjoy living abroad very much and the new challenges of new cultures, languages and new things to learn and get used to, but in Spain I am home.
What do you like the most about Spain?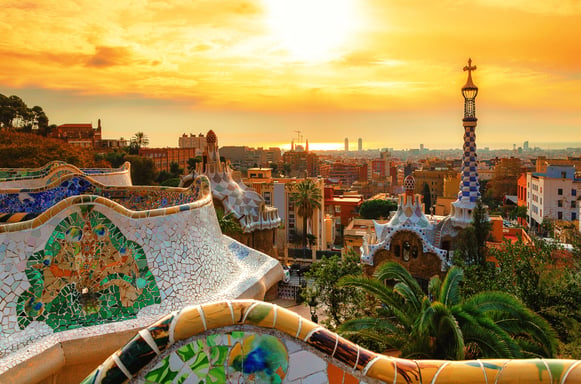 Susana - I like almost everything about Spain. I am in love with the culture, the country, the gastronomy (who does not like a little bit of jamon or tortilla de patata!), the weather etc. Spain offers a lot to do in free time and has a very varied countryside…. for us in Madrid, we can be in the coast in 2.5 hours, we can be skiing in 2 hours, hiking in 1…. There is a lot to do in Madrid and the surrounding areas. Another aspect I love is the Spanish people and their "Fiestas"…. Spanish people, surely know how to have fun.
Emilina - I have several reasons to love Spain: food, wine, cheese, beautiful places, but what I love the most is the multicultural environment that you have in Madrid and the Friendliness of the Spanish People
Sara - I like the social culture, the Mediterranean way of life. Friends, family, eating, and enjoying time with others is key in our lives. I like the cultural diversity and differences between different regions in Spain.
What types of profiles do you usually accompany?
Susana - Mainly, I work with client companies that need to relocate their talents to Spain (intracompany transferees) or hire international talents to settle in Spain, usually highly qualified professionals. Many of these highly qualified professionals come from the tech sector but we cover a wide range of sectors in Antares.
Emilina - Usually, we work with highly qualified professional profiles typically from the technology sector, whom are used to work with defined processes, running to be in Spain at full speed, being fully aware of the business and project's needs.
Sara - I work with all types of profiles, from VIP to young profiles. All nationalities, all profiles and all type of services. As a team leader I do often initiate processes for new accounts, so I have a wide variety of profiles.
What are the particularities in Spain in terms of immigration and relocation?
Susana - Spain is made up of 17 autonomous regions and even though the processes in each region should be the same, it is true that each region can request different documentation - it is therefore important before starting a process that one knows well, what the particularity of that region is.
Another particularity of Spain which differs from most of the neighbouring countries is that the bulk of the international mobility is concentrated in 2 main cities: Madrid and Barcelona. It is true that we are now having some other cities trying to be rising starts (for example… they have created the "Silicon Valley" of Spain in Malaga). With regards to the relocation, it is true that contrary to popular belief not all the Spanish people speak English especially if you are away from the Costas. For example, it is not easy to find a plumber, carpenter, taxi driver that speaks English.
Also, people feel that Spain is still beaches, siestas and beer together with "the Mañana Syndrome". This is no longer true. It is very few workers that take time to go for a siesta during the week and the mañana syndrome is definitely a think of the past. Another point is that the salaries are quite low in Spain (in comparison to other European Cities) and the cost of properties is very high . Therefore it is still common that people live with their parents or in shared flats) even after having been working for a few years.
Emilina - Regarding immigration, we are dealing every day with a lot of bureaucracy and the limited office hours of the public administration which cause an impact and delays on the immigration processes. With respect to relocation, we are witnessing great backlogs and major delays regarding local registrations. The administration opens few appointments for this type of procedures, which is not enough for the volume of transferees that we work with.
Sara - Sometimes the most difficult to handle is the expectations that Expats have regarding Spain and the cost of living. Most people expect to find a cheap country where they can afford much more than in others and a flat with direct view to the sea. The adaptation to the reality is often the most difficult part, Spain is not so cheap anymore and the rental market is difficult and moves fast. The bureaucracy is often long and very time consuming.
Any tip for someone willing to come and live in Spain?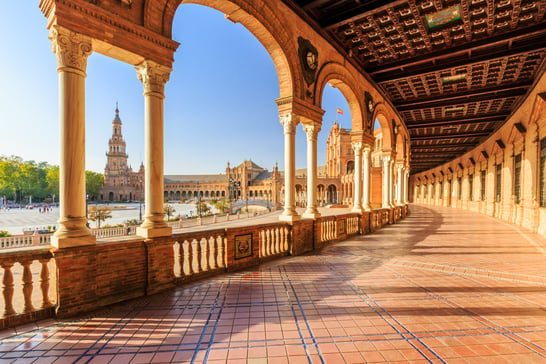 Susana - If you ask me for advice to come and live in Spain I could recommend:
That you learn the language - Spanish nationals may not be the best English speakers in the world. Especially if you move to smaller towns, the English level may not exist there. You will get a lot more out of living in Spain if you can communicate with the locals.
That you take time to travel - There are 17 different regions and each one has its own peculiarities, food, life style, landscapes. Also, take advantage of all the Fiestas that are so different across the country.
Get all the bureaucratic procedures in place from the beginning. The processes can be long and if you do not get things right from the beginning you may be in more of a problem than when you started. Come over with a lot of patience and ensure this stays with you. The bureaucratic procedures mentioned can be very time consuming and frustrating… and they do not get easier with time!!
Enjoy it to the full. People are very welcoming and love to meet other people and have fun. It is very much a Family culture and Children are adored wherever they go.
Emilina - First of all, patience with bureaucracy. Processes in Spain might not be the same as in other countries, and therefore one cannot relate to other expatriations or international experiences. Another tip, in Spain we work to live and not live to work, this makes the difference. Enjoy the cultural openness and the good quality of life that the country offers.
Sara - Flexibility and patience to deal with a very fast moving market and the authorities.
So what? Do you feel that urgent need of living in Spain?
Feel free to contact our experts for your immigration or relocation needs!
Inscrivez-vous à notre newsletter talent
Votre adresse électronique est uniquement utilisée pour vous envoyer les actualités de Cooptalis. Vous pouvez à tout moment utiliser le lien de désabonnement intégré dans la newsletter.