Our team of immigration and relocation experts giving locally their inputs and tips about their country. This week, we'll focus on our French team leaders!
Let's continue our Europe series of interviews introducing our European teams of immigration and relocation experts.
Have you ever dreamed of living in France?
If the answer is yes, you should definitely read this short interview of Audrey Costantini, Relocation Client Manager and team leader, and Miguel Ortiz, Inbound Immigration manager, both based in France, and telling us what is this "je ne sais quoi" that makes people fall in love with France, and also describing the specificities of immigration and relocation market here.
And well, if the answer is no,… you can still read it, and you might change your mind! (or not... but there are lots of other countries to discover!)
Vive la France!
Who are you - what is your role at Cooptalis?
Audrey - I am Audrey Costantini, Relocation Client Manager and Team Leader, based in the Nice area and with Cooptalis (Link subsidiary) for almost 12 years. After having held most of the existing positions in relocation, I have been co-manager of sales and management in France alongside Alice since the beginning of 2021.
Miguel - My name is Miguel Ortiz, I'm Inbound Immigration Manager at Cooptalis. I'm in charge of a 7 people team working in French immigration procedures for companies willing to bring foreign high skilled workers to work in France as well as privates willing to live or work in France.
What is your special bond with France, and what do you like the most about it?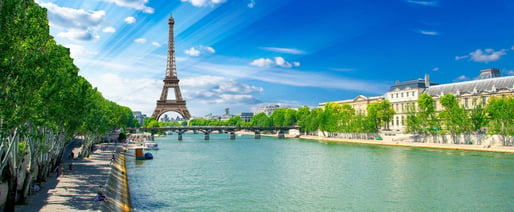 Audrey - Being French, I am inevitably chauvinistic and not very objective so France is a fabulous country! I love France for its culture, its cities, its living environment and... its food!
Miguel - I Arrived in France in 2010 to start my studies. I've been living in France for almost 12 years and I've experienced all the administrative procedures that I help other foreign nationals with. France is unique country that give a lot of opportunities. I have built a lot of relationships here and all my friend and family are now in France. What I like the most is the multicultural society, the culture, the history, Lyon (love this city) and of course the wine..!
What types of profiles do you usually accompany?
Audrey - In relocation, we accompany all types of profiles: singles, French or foreign, couples, families. These are mainly Talents recruited or transferred by our client companies whose HR departments entrust us with their life project.
Miguel - Private clients, investors, family of French and European citizens, International Talents, highly skilled workers and their families as well as employees on assignments and their families.
What are the particularities in France in terms of immigration and relocation?
Audrey - France is a bureaucratic country, which makes it administratively complex in all aspects of a move: immigration procedures, finding accommodation, finding schools and registering with the social security system can be a real source of anxiety and even an obstacle to a successful move.
This is the reason for our success today: to facilitate the recruitment of HR departments of our client companies by providing comprehensive and complex support to their mobile employees and to change lives!
Miguel - French immigration is a specific matter and sometimes a little bit complicated but we are here to help with this. There are a lot of status either for privates or professional settlement. The passport talent is the principal and most important category for young graduates, highly skilled workers or employee on assignments. There are 10 different status in this category from young graduate, through investors to people of international renown.
Any tip for someone willing to come and live in France?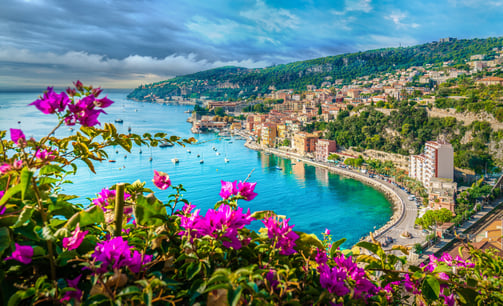 Audrey - My advice is: entrust your relocation to a professional like Cooptalis. Our support in all types of situations is experienced as a real relief by the Talents.
Before leaving, it is important to realize that it is a new blank sheet of paper, that you should not remain stuck in a past installation because the French experience will inevitably be different! Finally, it is important to take stock of your expectations vs. the reality in order to avoid disappointment
Miguel - Not to be afraid of the immigration processes and to settle in a new country. The adventure is awesome and even if sometimes there are some administrative blockings at the end you will be happy to live in France and to share the culture, history and all the amazingness of this country.
So what? Do you feel that urgent need of living in France?
Feel free to contact our experts for your immigration or relocation needs!
Mobilité Professionnelle Nationale et Internationale - Cooptalis
Inscrivez-vous à notre newsletter talent
Votre adresse électronique est uniquement utilisée pour vous envoyer les actualités de Cooptalis. Vous pouvez à tout moment utiliser le lien de désabonnement intégré dans la newsletter.