Why are international students a prime talent pool for Canadian companies?
International students who come to Canada to complete their studies or part of their studies are a boon to Canadian businesses. In a period of labour shortage, they represent not only an opportunity for companies to fill the gap but also a source of qualified talent. In fact, 75% of them have degrees in science, technology, engineering and mathematics.
According to a study conducted by the Conference of Elected Officials of Montreal, international students help meet the challenges of an aging population, increase the level of qualification of employees, particularly in high-tech sectors, attract investment from foreign firms, and provide an international network and a rich cultural diversity.
The most highly targeted foreign students are those who operate in highly skilled sectors such as engineering, finance, IT and health. The advantage for these students is that they can work up to 20 hours a week off-campus during their studies. Once they graduate, they must be retained.
Policies put in place by the Canadian Government to attract and retain international students
The Government of Canada, through its regionalization strategy, has put in place the International Education Strategy whose main objective is to retain international students who have graduated in the province where they studied (the rate was 47% between 2010 and 2016).
Similarly, the Government of Canada launched in 2016 the Atlantic Growth Strategy which goal is to accelerate the economic growth of the country, particularly via the attraction and retention of international students. Such strategies also aim to retain students in cities with lower retention rates such as those outside of Toronto, Vancouver and Montreal.
How to attract international students in order to retain them? What factors influence the retention of these talents?
Before retaining international students, it is necessary to attract them to Canada. To do this, we have identified four areas of work on which the Government of Canada and the various institutions must focus to attract them: clarification of immigration procedures, promotion of the quality of Canadian universities abroad, implementation of financial support, increasing the budget allocated to institutions to attract international students and promoting the integration of international students in professional and cultural terms.
Then comes the phase of retaining international students. Different factors come into play in their decision to stay in Canada:
The connection between their university and companies


Access to training and networking services


Professional opportunities


Easing of immigration procedures for students already in Canada


Extension of the post-graduation permit from 2 to 3 years


Quality of life and culture


Privileged international relations with certain countries, such as the historical relations between France and Canada


The recognition of diplomas obtained abroad


The government's willingness to offer permanent residency to former foreign students who remain in Canada


Which work permit should be considered for an international student who wishes to stay in Canada after studying?
Interview of Louis Moreau, a French student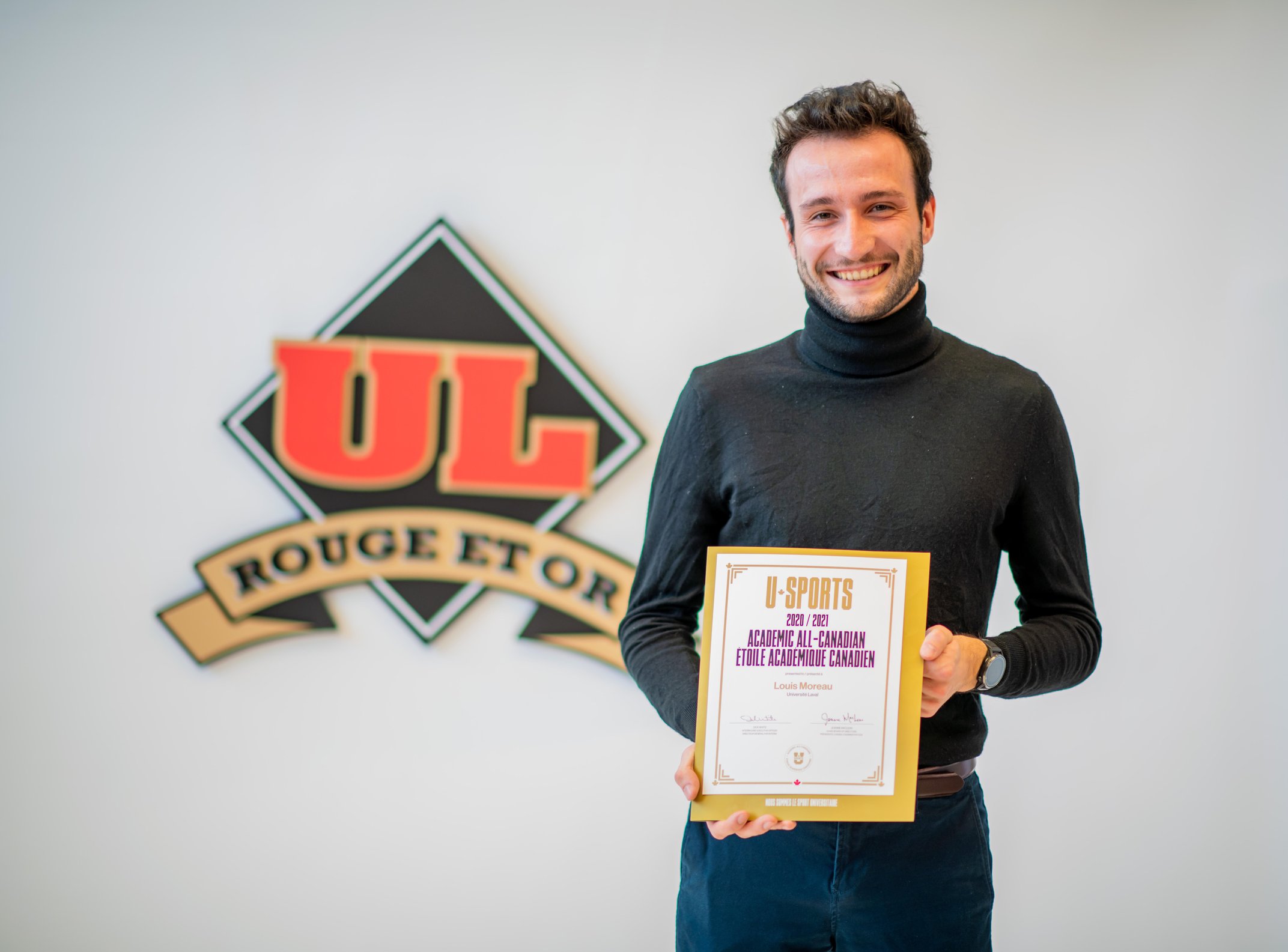 Louis Moreau is a French student who moved to Quebec City to study at Laval University after studying in Ontario. The 25-year-old student is currently taking courses for an MBA in Global Business and runs for the Rouge et Or Athletics. Initially, his desire to settle in Quebec was based on two main reasons: the appeal of the university programs offered and the reputation of the university's sports team.
However, after discovering more about Quebec City, Louis realized that the employment and future employers were more favorable than in France. During his university career, he joined a Quebec company for which he worked up to 20 hours a week.
This work restriction, which was spelled out in his study permit, was at first a blocking point for Louis and his company. On his side, it limited him in terms of income while the company could not meet its real needs which required a full-time employee. However, meeting with his employer was a great opportunity for Louis as he has now been hired full time following his graduation.
Louis' company is accompanied by a legal service that helps him in the process of obtaining his post-graduation permit. In the meantime, he is enjoying his family in France while continuing to work remotely.
Louis is very happy with the way things are going and to be able to stay in Quebec City, he likes the culture that he finds more "Europeanized" than the one he experienced in Ontario, more "Americanized". Louis sees only advantages to his post-graduation stay in Quebec City: a much faster recruitment process than in France, a strong implementation of remote work, an attractive salary for a junior profile, an international work team and a France-Quebec trip that remains affordable (6 hours).
The only disadvantage he mentions is the cost of living, which he considers more expensive than in France in daily life.
Thank you to Louis Moreau for his feedback, we wish him all the best for the future!
Sources
https://numerique.banq.qc.ca/patrimoine/details/52327/2463397
https://cbie.ca/wp-content/uploads/2018/06/Retenir-les-%C3%A9tudiants-internationaux.pdf
https://www150.statcan.gc.ca/n1/pub/36-28-0001/2021006/article/00003-fra.htm
https://www.montrealinternational.com/fr/etudier/
https://www.gov.nl.ca/immigration/files/Employer-retaining-guide_FR.pdf
Inscrivez-vous à notre newsletter talent
Votre adresse électronique est uniquement utilisée pour vous envoyer les actualités de Cooptalis. Vous pouvez à tout moment utiliser le lien de désabonnement intégré dans la newsletter.