Planning to move and live abroad? Why not choosing Europe then?
From its history to its diversity, not to mention the significant travel facilities, here is a glimpse into what kind of European way of life you could have.
As an expatriate-to-be, you may still be wondering which place would best suit your plans. Of course, you want a place that ticks all the boxes: safety for your family, lots of good vibes, a great culture, and which is economically dynamic. Don't look further! Europe does tick the boxes.
Among the beaches of Greece, the lively streets of France, or the snowy forests of Sweden, Europe does offer a wide range of landscapes. Nevertheless, economic and social interests are to be considered when you choose a destination to live in, and Europe is definitely an area that can provide numerous advantages.
Did you know? Europe is, historically, a land of migration. The first significant migrations of workers have started in the early 1950s, after WWI, to support the economic boom of North Western Europe countries. Later on, in the 1970s, the process of decolonization gave rise to considerable migration flows towards Europe's (former) colonial powers (Belgium, France, the Netherlands, the UK and Portugal).
Nowadays, recent figures show that:
2.7 million immigrants entered the EU from non-EU countries (2019);

EU Member States granted citizenship to 706 400 persons having their usual residence in the territory of the EU in 2019 (+5 % compared with 2018);

23 million people (5.1 %) of the 447.3 million people living in the EU on January 1st 2020 were non-EU citizens.



Europe & European Union : who's who?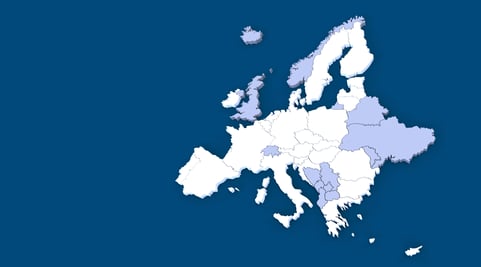 First of all, let's have a quick geographical reminder (I promise not to be too long and schoolish!).
Europe, as a continent itself, spreads from the Iberian peninsula (Spain, Portugal) to the Oural mountains for its Western and Eastern borders, and from the Scandinavian valleys to the Mediterranean and Black seas for its Northern and Southern borders.
The European Union (EU) is a unique political and economic organization, set up by the Maastricht Treaty of 1993 and which today includes 27 member states. It is the heir to the European Economic Community (EEC), which was created in 1957 in an effort to avoid another deadly conflict after the two world wars of 1914-1918 and 1939-1945.
With its own institutions (such as the European Parliament, the Court of Justice of the European Union, etc), it implements a number of common policies which apply to all its member states (for example the Common Agricultural Policy). Also, since 2002, some of the EU member states share the same currency : the Euro (€), which facilitate economic exchanges and travels. The EU is based on a single market, which guarantees four freedoms of movement between its member states: the free movement of goods, capital, services and people.
A diversity of landscapes & cultures
In Europe, from almost any country, you can have a quick week-end trip to your closest neighbor. You don't even need a car! By train or plane, you can be, within a few hours, shopping in the center of Paris, wandering in Barcelona's ramblas, skiing in the Alps, or taking your best selfie in front of the Little Mermaid in Copenhagen. Who else in the world can brag having such diverse weekend trips?
If you live in a big city, you'll also usually have access to a pretty good transportation offer: subway, buses or regional trains (and avoid the so unloved city traffic jams).
Our so-called ''Old Continent'', gathers countries sharing a common history, and at the same time, having various and varied traditions and customs.
Thus, Europe is one of the richest continent by its diversity of wealth:
Architecture: the haussmanian buildings of Paris, the Coliseum of Rome, Guggenheim museum of Bilbao, Sagrada Familia in Barcelona… (in the same city, even literally two streets apart, you can visit a thousand-year-old monument and a brand new mall with Wi-Fi facilities)

Music: Queen, The Beatles, Beethoven, Chopin, Adele, David Guetta…

Cuisine: come on! Do I really have to be more precise? French patisseries, Spanish tapas, Italian million types of pasta recipes,…



Education at its finest
If you plan to come and live in Europe with your family, you may also be interested in the quality of the education. Although we can't ignore the supremacy of British Universities (Oxford, Cambridge, Imperial College of London), you can find, within the European Union, some of the best universities in the World : University of Copenhagen in Denmark, Karolinska Institute in Sweden, Ludwig-Maximilans-Universität of Munich in Germany, Paris Saclay in France, Wageningen University and Research Center in the Netherlands, Scuola Normale Superiore di Pisa in Italy, and much more.
You can also benefit from the Erasmus program which is an student exchange programme established in 1987 amongst the EU member states. And, last but not least: most of Europeancountries offer a free education from primary public school to Universities!
Easy-peasy travels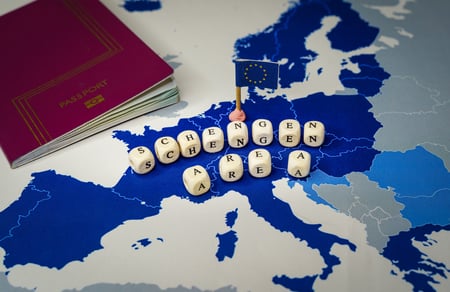 Under the principle of free movement of people, every European citizen have the right to move to another European country to travel, study, work and even reside there: this is called the Schengen area.The 26 Schengen member states are (including 22 from the European Union): Austria, Belgium, Czech Republic, Denmark, Estonia, Finland, France, Germany, Greece, Hungary, Iceland, Italy, Latvia, Liechtenstein, Lithuania, Luxembourg, Malta, the Netherlands, Norway, Poland, Portugal, Slovakia, Slovenia, Spain, Sweden, and Switzerland.
Wherever you live in the Schengen area, whether you are a National or a Residence Permit holder, the Schengen Borders Agreement allows people to travel freely within the area. However, if you have a residency permit, you'll have to notify the authorities if you intend to make trips in and out of the Schengen space.
So, what are you waiting for? Get out of your comfort zone and make your move to Europe!
Cooptalis helps companies and employees matching with each other and moving forward together. We do have a lot of job offers throughout Europe and our experts in France, Belgium, the Netherlands, Switzerland and Spain can accompany you from A to Z. Awaiting for your resume!
Want to check the jobs on the rise in Europe ? Here is a quick and interesting overview fromLinkedin News Europe
Want to know more about our services ? >> International & National Mobility
Inscrivez-vous à notre newsletter talent
Votre adresse électronique est uniquement utilisée pour vous envoyer les actualités de Cooptalis. Vous pouvez à tout moment utiliser le lien de désabonnement intégré dans la newsletter.