From the opening of high-tech work visas to certain students in Israel, to the closing of public security offices in China, or the extension of the deadline to apply for a change of status in Italy, find our complete article on the changes in immigration procedures that occurred this month.
Europe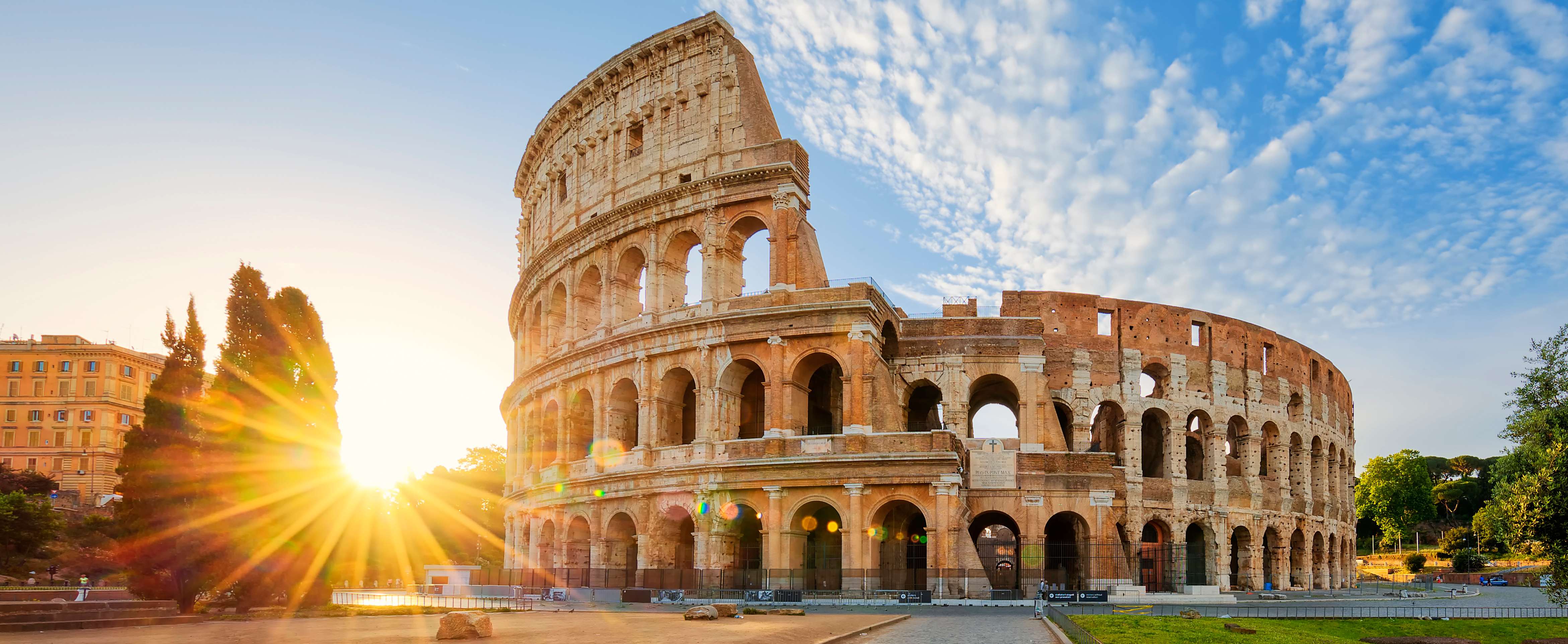 Italy
Change of status application deadline extended. Foreign nationals who hold permanent or study residence permits issued by other EU member states now have until Sept. 30, 2022, to submit applications to change their residence permit into an Italian residence permit for work. The previously announced deadline was March 17.
Authorities have also extended the application deadline to non-EU citizens participating in training projects overseas. Employers can submit applications for residence permits for work on the behalves of such non-EU citizens until Sept. 30.
United Kingdom
Changes to immigration rules. The Home Office has issued a statement providing updated information on their new immigration programs, including the Global Business Route with several sub-categories. These sub-categories are immigration schemes that have been adopted to replace the old routes, and will come into effect on 11 April 2022.
Below are the subcategories & their scope:
SC1 - Senior or Specialist Worker: Foreign nationals who will be working temporarily for a group entity located in the UK

SC2 - Graduate Trainee: Overseas workers who are undergoing training in the UK and are undertaking an internship with a UK group entity in preparation for a senior or specialist position outside the UK

SC3 - Expansion Worker: Overseas workers who wish to work temporarily in the UK as a senior manager or specialist in order to establish a subsidiary or branch office

SC4 - Service Provider: Foreign service workers who are contract employees or self-employed professionals and will be working temporarily in the UK

SC5 - Seconded Worker: Foreign workers temporarily seconded to the UK as part of a major contract or investment by an overseas company.
Russia
Amendment project regarding the requirements for hiring Highly Qualified Specialists. The Russian government has proposed to amend the law regulating the Highly Qualified Specialists requirements. Mainly, it proposes to increase the minimum salary (from 2139.76 € to 9606.7 € per month), suppress the migration registration for every renewal of work permit, and give access to the permanent residence permit to every highly qualified employees and their dependents if they verify two conditions: have lived and worked in Russia for two years under this status and have already obtained a permanent residence permit tied to their work.
Asia & Pacific

South Korea
Visa-free entry to be resumed for 46 countries. Individuals can travel under K-ETA for tourism, visiting relatives or to participate in events, meeting or other non-profitable business activities.
Beginning April 1, travelers from an additional 46 countries, including Australia, Brazil, Canada, Israel, the United Arab Emirates, will be able submit applications for Visa Waiver Entry (K-ETA). A total of 96 countries will be eligible for K-ETA.
Cancellation of re-entry permits in addition to Alien Resident Card. Since June 2020, the South Korean government has required the issuance of a re-entry-permit to control entry and exit within their territory during the pandemic.
As of April 1, 2022, long-term visa holders with their Alien Resident Card (ARC) will be able to travel abroad without having to obtain a re-entry permit.
In addition, foreign nationals who have already obtained a re-entry permit prior to April 1, 2022 to travel abroad on or after that date will be required to re-enter before the expiration date of the re-entry permit obtained; otherwise, their visa will be cancelled.
China
Shanghai Public Security Bureau closed. In mainland China, as of March 25, the Shanghai City Public Security Bureau will be closed to the public until further notice. Foreign nationals who need to urgently submit their applications for visas, residence permits, travel documents, etc., should contact the Public Security Bureau for further information.
Australia
Facilitation regarding the rights of foreign workers maintenance. The TSS visa (Temporary Skill Shortage) enables its beneficiary to live and work in Australia for the sponsoring company. There are 3 categories of this visa, which are short-term stream, medium-term stream and Labor Agreement Stream. From July 1st 2022 to July 1st 2023, certain category of TSS short-stream holders will be granted the right to apply for a new TSS short-stream in-country. To be eligible, the foreign workers should have stayed in Australia for at least 1 year between February 1st 2020 and December 14th 2021.
Starting the same date, July 1st 2022, TSS medium-stream holders and certain Temporary Work (as Subclass 457 holders) currently working in Australia can apply for a permanent residency under the Employer Nomination Scheme visa.
As a third facilitation measure, there won't be any age limit to apply for a Subclass 457 visa for foreigners who have held this visa on or after April 18th 2017 and lived at least one year in Australia from February 1st 2020 to December 14th 2021.
New Zealand
Launching of the new Accredited Employer Work Visa. The new Accredited Employer Work visa will launch on July 4th 2022. It will be open for foreign workers if 3 criteria are verified:
The employer should be accredited. To do so, he should request one of the two available accreditations (whether it is to employ up to 5 or 6 or more foreigners). To be eligible, the company must prove it has a viable business, and provide every employee with information regarding the accommodation, transportation, healthcare and specific training information in the country during the first work month. The Employer Accreditation applications starts on May 23rd;

The candidate must pass a job check which is a labor market testing. It will be possible to apply for this step on June 20th;

Once the two above steps are checked, the applicant should request his visa, from July 4th. It's the Migrant Check step.
America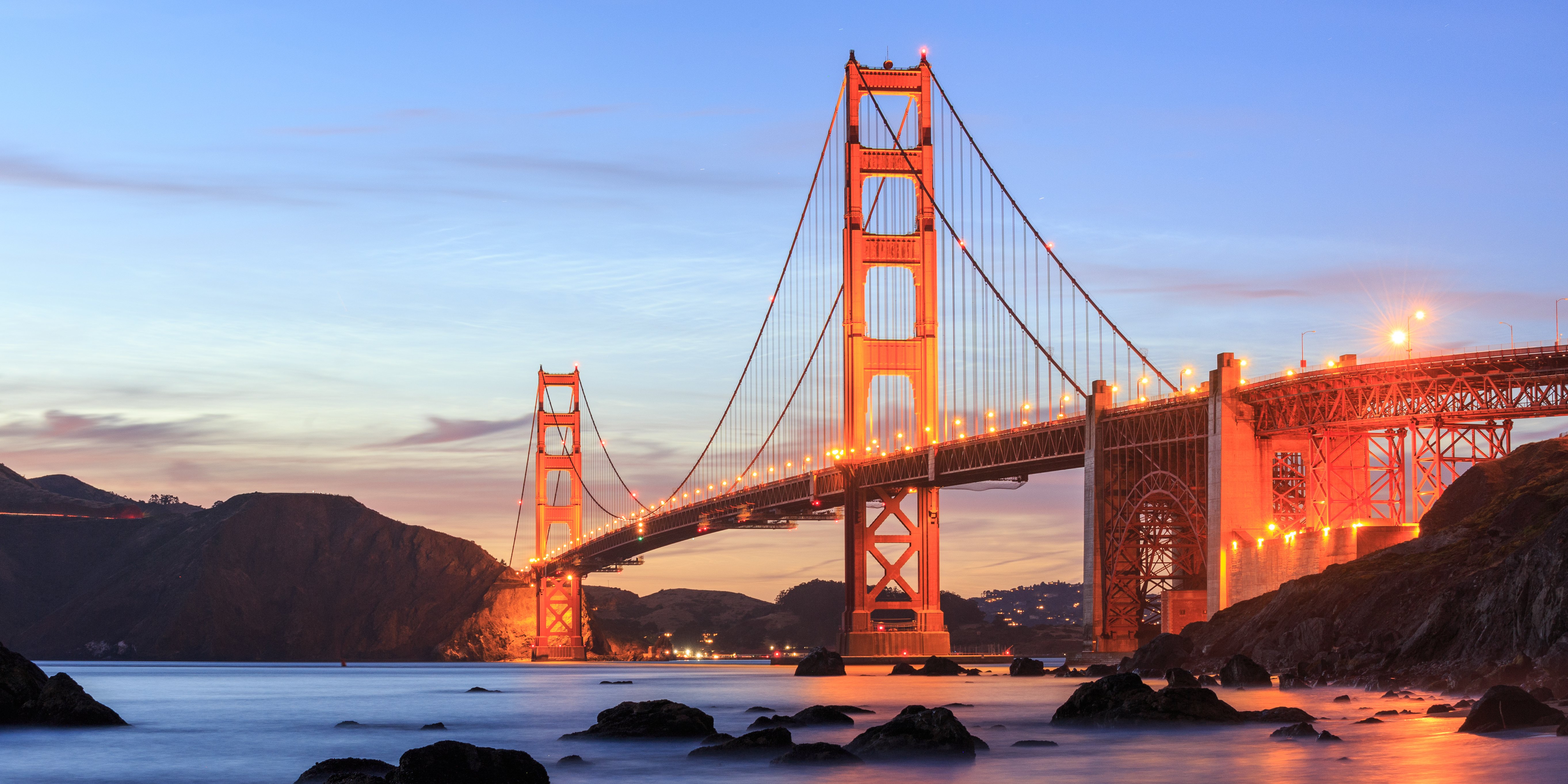 United States
Focus on possible immigration routes after the H-1B registration lottery. Lottery registrants who are not selected can pursue other immigration avenues that remain open to them.
These alternatives may include:
F-1 Optional Practical Training. Newly graduated foreign students may extend their F-1 student status through Optional Practical Training (OPT) if they seek to perform work directly related to their area of study. A 2016 regulation allows F-1 student visa holders who have degrees in science, technology, engineering or mathematics (STEM) fields to apply for a 24-month extension of their one-year OPT period.

J-1 exchange visas. Companies may bring foreign students and graduates of foreign universities to the U.S. as trainees for up to 18 months or as interns for up to 12 months. One of the limitations to this visa category is that employers may not hire a J-1 visitor for a position that is filled or would be filled by a full- or part-time employee. Exchange visitors also must prove their intent to return to their home country and in some cases must return to their home country for two years at the end of their J-1 status.

H-3 Traineevisas. Trainee visas are available for individuals engaged in job-related training that is not available in their home country. These visas are not intended for U.S. employment and are intended to train the individual for a job they will perform outside the U.S.; therefore, H-3 trainees are restricted in the type of employment and cannot perform work in the normal operation of the business in which U.S. workers are regularly employed.

L-1 intracompany transfer visas. The L-1 category allows companies with international offices to transfer employees in managerial or specialized knowledge positions from a foreign branch, affiliate, parent or subsidiary office to their U.S. offices. Only employees with at least one year of experience in the company's foreign operations in the last three years are eligible. Some companies may consider longer-term strategies of employing select candidates in their overseas office for a year and applying for L-1 status thereafter. L-1B visas for individuals with "specialized knowledge" are valid for up to five years, while L-1A visas for managerial workers are valid for seven years.

O-1 "extraordinary ability" visas. Individuals demonstrating extraordinary ability in business, science, education, art or athletics may qualify for an O-1 visa. This category requires evidence of distinguished achievements such as published articles, peer-reviewed activities, major awards, high salaries or employment in a critical capacity for a well-known organization.

E-2 Treaty Investor visas. Employees who are nationals of a country holding a treaty with the U.S. may qualify for E-2 visas. Although this route has traditionally been used by individual investors and smaller employers, in recent years, large established companies have started to leverage E-2 visas to hire and retain executives, managers and other essential employees in the U.S. The list of treaty countries is available here.

Country-specific nonimmigrant visas. Under bilateral agreements, certain nationalities are eligible for temporary nonimmigrant visas. These visas include H-1B1 specialty occupation visas for citizens of Chile and Singapore, E-3 specialty occupation status for Australian citizens, and TN classification for citizens of Canada and Mexico in designated professional categories. The TN classification was created by the North America Free Trade Agreement (NAFTA) and continued in the United States-Canada-Mexico Agreement (USMCA).
Non essential employees of US Consulate in Shanghai called back to the United States. Due to the epidemic situation in Shanghai, non-essential employees from the consulate have been ordered to quit the territory. The US mission will continue to be available. The team of US consulate's in Beijin will support Shanghai's, which will reopen to the public as soon as possible. In the meantime, all services remain available.
I-9 flexible measures extended until Oct. 31. The form I-9 is an employment authorization for individuals hired in the United States U.S. During the Covid-19 pandemic, the government permitted some flexibilities, as the authorization of virtual verification of foreign employees documents until 31st October 2022. This exception only concerns employers who operate remotely. When the situation will come back to normal, the employers should conduct physical inspections of documents.
Africa & Middle East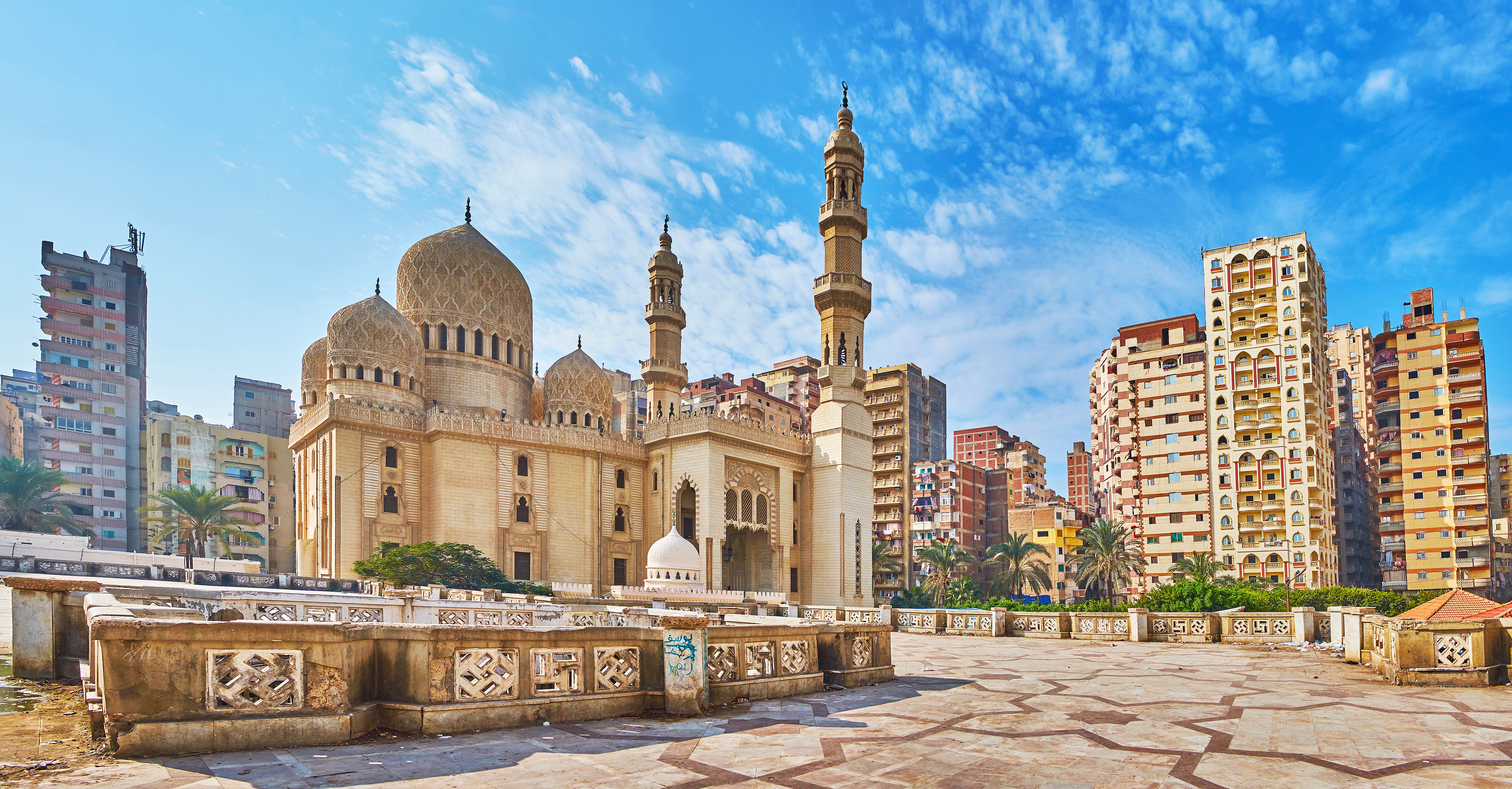 Israel
Opening of high-tech work visas to certain students and recent graduates. Israeli high-tech companies can now submit work visa applications for students or recent graduates (last 3 years) for several high-tech fields including communication systems, optical and electro-optical engineering, mathematics, etc.
Salaries for recent graduates working in high-tech occupations must reach the minimum required wage per month for the first 6 months of employment; salaries must be increased to at least 150% of the minimum required wage after 6 months of employment.
United Arab Emirates
Launching of the New job exploration visa. The new job exploration visa has a validity of 60 days and allows its beneficiary to conduct job interviews, attend to meetings and operate business opportunities such as setting a company. To be eligible, the candidate much have at least a bachelor degree and be recognized by the Ministry of Human Ressources and Emiratization as first, second of third skill level.
There is no need to be sponsored to apply for this new visa.
Delays due to the Muslim's holiday of Eid: Delays can be expected in the Middle-East, North African and a majority of Asian countries because of the Eid al-Fitr holiday. Offices closure can last from 3 to 14 days, depending on the countries.
Inscrivez-vous à notre newsletter talent
Votre adresse électronique est uniquement utilisée pour vous envoyer les actualités de Cooptalis. Vous pouvez à tout moment utiliser le lien de désabonnement intégré dans la newsletter.