Anywr appoints Jean-Manuel Cros as Chief Human Resources Officer to meet the group international challenges
Marcq-en-Baroeul, le 17 octobre 2022 – Anywr, the leading international recruitment and job mobility operator continues to consolidate its top-level management team with the arrival of Jean-Manuel Cros as Chief Human Resources Officer (CHRO). The group is thus completing the composition of its executive committee to support its international development acceleration and sustain its growth.
Jean-Manuel Cros' arrival at Anywr is in line with the group's development strategy and its recent €80 million fundraising round.
At Anywr, Jean-Manuel Cros will play a leading role in structuring the teams worldwide by implementing recruitment and integration high-level policy and reinforcing the company culture based on diversity, boldness and commitment. He will also develop talent management international best practices and will thus actively contribute to the company's sustainable performance.
Jean-Manuel Cros built a twenty years' experience in Human Resources management, in France, Africa and Asia, mainly within international companies in the retail sector.
Graduated in accounting and finance, Jean Manuel CROS first worked for McDonald's as Head of Finance and Accounting for two years. He then joined Auchan Retail for almost 20 years, first as Operation Director, then as CHRO in France, Vietnam, and Taiwan. Before appointing at Anywr, he was CHRO in the medical industry (Natec Medical) in Mauritius.
"In the current context of candidate shortages and new talent expectations, the HR function is more strategic than ever," said Olivier Desurmont, CEO, and founder of Anywr. The entire team is delighted to welcome Jean-Manuel Cros. His experience and expertise will support our new development phase. In a scale-up, the organization and its employees must constantly evolve. Jean-Manuel Cros will be able to support Anywr in these challenges through his approach to performance based on Talent well-being and success".
"I am very enthusiast to join Anywr. I share its DNA and mindset combining international ambitions, a talent-centric vision, and a strong social mission. Growing our teams and enhancing HR processes, strengthening the corporate culture, and bringing the project to the highest level of excellence will enable us to meet the needs of our clients and Talents to ensure sustainable and responsible growth", said Jean-Manuel Cros.
Discover Anywr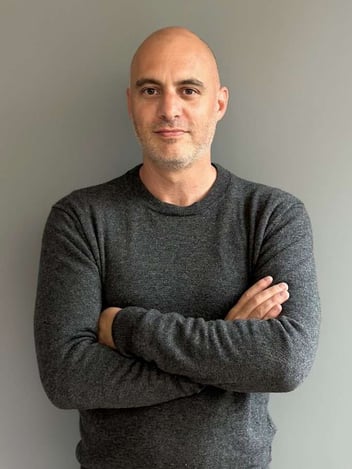 Jean-Manuel Cros new CHRO at Anywr
About Anywr
Since 2012, Anywr has been recruiting and supporting talent mobility for businesses worldwide. The company helps businesses struggling to quickly find rare talent and supports talent with job mobility and professional flexibility. The group was selected as one of France's 120 most promising start-ups to join the #FrenchTech120. It has a unique market position thanks to its comprehensive recruitment and headhunting HR solutions via a wide range of legal devices (direct recruitment, digital services companies, freelancers, umbrella company services), mobility solutions (immigration, relocation, and taxation) and training. With 23 agencies in 16 countries, Anywr has an expert local presence and a worldwide talent pool. Over 4000 companies have already worked with Anywr, and 30,000 talented professionals have changed their lives using its services. Driven by its values—engagement, diversity, boldness, and pleasure—Anywr is an innovative and responsible digital company that is committed to its communities and leverages its expertise and solutions to carry out projects in the fields of social integration and diversity. Anywr has recently become a mission-driven company (entreprise à mission). Find out more: https://www.anywr-group.com Read our latest news: https://www.anywr-group.com/press-center
Press Contact
Sophie Lavergne
sophie.lavergne@@awnyr-group.com
+33 609025772
Inscrivez-vous à notre newsletter talent
Votre adresse électronique est uniquement utilisée pour vous envoyer les actualités de Cooptalis. Vous pouvez à tout moment utiliser le lien de désabonnement intégré dans la newsletter.