Extension of residence rights for certain categories of people in the United Arab Emirates, progressive introduction of an e-visa in Indonesia or clarification of medical certificate applications in New Zealand, find each month our complete article on the latest news and changes in immigration procedures.
Africa & Middle-East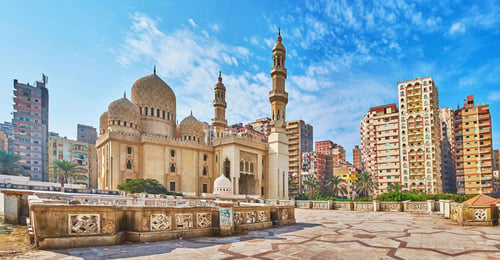 United Arab Emirates
Extension of residence rights for certain categories of persons.
The government of the United Arab Emirates has extended the right of residence of certain categories of people for whom their visa has been removed.
Thus, can stay 180 days from the day of cancellation of residence permit:
Persons holding a green or golden residence card and their families,
The widow or divorced person of a foreign worker residing in the United Arab Emirates,
Students who have completed their studies,
Workers falling under categories one and two of the classification set up by the Ministry of Human Resources and Emiratization.
This extension of the right of residence also applies to workers in category four and to property owners who will then be able to have their right of residence extended for 90 days from the date of cancellation of their visa.
Finally, for those who do not fall into the above categories, a 30-day right of abode is granted from the date of expiration of their visa.
Asia & Oceania

Indonesia
Progressive introduction of an e-visa. Recently, an e-visa for entry has been introduced in Indonesia, called "Visa on Arrival". This currently covers 26 countries (France, UK, USA, Canada, etc.) but the e-visa will be extended to many countries in the future.

The duration of this visa is 30 days, renewable once for certain categories of people (stopover in the country, professional appointments, etc.). The e-visa application is done online and costs about 30 dollars. Once the application is made, the Visa on Arrival is valid for 90 days.

To be eligible, the applicant must have a passport valid for at least 6 months and an airline ticket indicating the date on which he/she will leave the country.
New Zealand
Clarification on medical certificate applications. The New Zealand government has clarified the submission of medical certificates for visa applications.
It is not required to submit a medical certificate for visitor visa applicants unless requested by the authorities. A global overview of the latest news and changes in immigration procedures for November 2022.
___
Do you need specific information for your projects? Contact our team or visit our service page !
Inscrivez-vous à notre newsletter talent
Votre adresse électronique est uniquement utilisée pour vous envoyer les actualités de Cooptalis. Vous pouvez à tout moment utiliser le lien de désabonnement intégré dans la newsletter.